Solutions
>
Services
> Free Pascal Programming Services
Free Pascal Programming Services
Free Pascal and Lazarus Programming Services
We port your Delphi application to the Mac!
We offer custom Free Pascal and Lazarus Programming Services for Windows, Mac OS X and Linux.
What is Free Pascal / Lazarus? Free Pascal is a multi platform Delphi-compatible compiler supporting a wide range of architectures and platforms (Windows, Mac OS X, Linux and many more). Lazarus is a clone of the Delphi Rapid Application Development (RAD) and is available on todays most important architectures and platforms.
Examples:
Converting Windows-only Delphi applications to Lazarus (

Windows/Mac/Linux

)
Porting your existing Delphi application to the Mac (as a

Carbon OS X Universal Build

)
Developing and maintaining Lazarus applications (Windows/Mac/Linux)
Development for different architectures (

x86

,

PowerPC

,

32 bit

and

64 bit

)
and more!
Please contact us for a quote!
Disclaimer: Delphi is a Trademark of Embarcadero Technologies Inc.
Translate this website: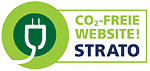 Last update:
October 11. 2013 16:36:05