Solutions
>
Freeware
> RAW Virtuoso
RAW Virtuoso

Raw Photo Viewer - NEW: Thumbnail Browser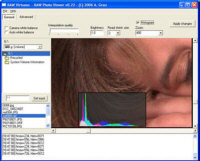 Why another software for digital camera RAW files? Well, we did not find any existing software we can use to quickly get a preview of different types of RAW files...and maybe convert them. That's the whole idea behind it.
Some of the features:
Supports wide range of RAW formats, including but not limited to
DNG, AVT, Canon, Casio, Contax, Creative, Epson, Foculus, Fuji, Imacon, ISG, Kadak, Leaf, Leica, Logitech, Micron, Minolta, Nikon, Olympus, Panasonic, Pentax, PhaseOne, Pixelink, Polaroid, Rollei, RoverShot, Sarnoff, Sigma, Sinar, SMaL, Sony
Adjustable interpolation quality
Fast half size read mode
Export to PSD (Photoshop)
Export to JPEG
Export to TIFF
Histogram

System Requirements:
Windows 98/ME/NT/2000/XP
Pentium 166 or faster processor
Minimum of 256 MB RAM (more is recommended)

NEW! Thumbnail Viewer (for PC/Mac)

Just like RAW Virtuoso, Thumbnail Viewer allows you to quickly preview your RAW digital camera images - much faster, much better - Try it out!
License:
Software is licensed, not sold or owned. The author grants you a non-exclusive, non-transferable license without fees to use this software. You may not redistribute the software. You accept the license by downloading this software. EXCEPT AS EXPRESSLY SET FORTH IN THIS AGREEMENT, THE PROGRAM IS PROVIDED ON AN "AS IS" BASIS, WITHOUT WARRANTIES OR CONDITIONS OF ANY KIND, EITHER EXPRESS OR IMPLIED INCLUDING, WITHOUT LIMITATION, ANY WARRANTIES OR CONDITIONS OF TITLE, NON-INFRINGEMENT, MERCHANTABILITY OR FITNESS FOR A PARTICULAR PURPOSE.


NEW!

Do you need to get a broken video file fixed or repaired ? Try out our new video repair service...



Translate this website: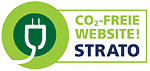 Letzte ─nderung:
April 18. 2013 23:35:38