Solutions
>
Freeware
> HTMLTranslator
HTMLTranslator
Small but powerful utility for translation of web sites (free)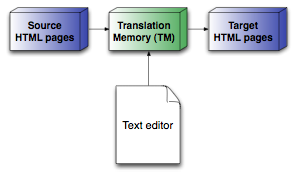 This is a small Java-based utility which helps on translating a web site consisting of several HTML pages. The author wrote it because of the following reasons:
Commercial translation tools tend to be too complex. This tool is (in the author's opinion) easy to use although actually it is just a command line tool and you will use your favourite editor for translation editing.
The author tested many of the existing tools on the market for translating HTML pages. Some could read (mal-formed) HTML pages very well, most did not. If they could read them properly, they had problems in keeping the (mal-formed) layout in the translated output HTML pages.
So how does it work?
The first time the tool is called, it will create a Translation Memory (TM) for your HTML files. This TM is just a simple text file containing pairs of source and target translation sections:


This is just an example translation.
Dies ist nur eine Beispiel-▄bersetzung.

.
.
.

You use your favourite editor to translate the target sections.
Finally, you call again the tool and it will generate the output HTML file based on the translations in your TM.
You repeat the steps above to make corrections or translate further HTML files. The TM will be updated on each new HTML file.
And what's the greatest?
The TM has an in-build fuzzy translation. If it finds a similar section already translated it will use the existing translation and mark it with the keyword "fuzzy", so you can search for these lines and check them.
The tools does not modify the layout of the original HTML page. It just replaces the text sections. Note that currently, the tool can only read and write Windows 1252 codepage encoded HTML pages, no ShiftJS, Unicode or other encodings)
I'm interested in testing this - How can I use it?
Make sure you have Java installed on your machine (Windows PC, Mac OS X, Linux or whatever). You can download Java for several platforms here.
Download HTMLTranslator to your system and extract the archive.
Open a command line window (console) to use the tool.

For Windows systems, there's a .bat file which can be used like this:

htmltranslator.bat D:Output C:Websiteindex.html C:Websitewelcome.html

This will create the TM based on the two specified HTML files. After translating the TM file (tm.txt), the above line is applied again to generate the output files in the specified output folder.
This tool is cool - I have suggestions, questions, comments...
I welcome any experiences you made with this software. If you like, you can drop the author a line.
Translate this website: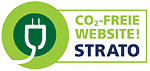 Letzte ─nderung:
April 18. 2013 23:35:38